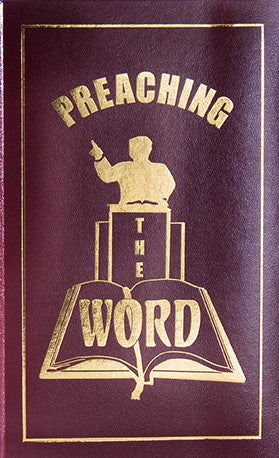 Preaching the Word (Volume I)
This is not just a book about preaching, but it is a well laid out homiletical textbook.  This was not written by a neo-evangelical author, but by a Fundamental Baptist preacher using the King James Version as his only biblical foundation.
Young preachers and experienced preachers alike can gain much by going step by step through this carefully laid out and interesting instruction.  
Dr. Bachman is an experienced spirit-filled preacher and highly sought after conference speaker.  He has preached on four continents in a month's time.  His preaching is practical, interest grabbing, biblical and brings great spiritual results.  
Preaching the Word Volumes I & II are used in a number of Fundamental Baptist Bible Colleges as their homiletical text books.  Volume I is designed for basic dealings with foundational preparation and the delivery of sermons. 
---
We Also Recommend
---