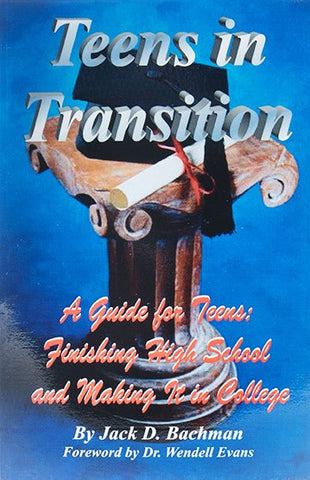 Teens in Transition
So many good Christian young people either never make it to Bible college or never finish.
Most of these end up doing very little in the Lord's work or soon crowd out their service for God with many other things. This book was written to help change this pattern. It is a simple and practical guidebook to help steer these teenagers through this very important time of transition. If we can help these young people make it successfully from their junior year of high school through their junior year of college, they will probably not only finish their education, but also have a good chance of continuing their service for God.
This book is not an exhaustive study on any of the subjects discussed but rather a tool to help young people avoid potential pitfalls and properly prepare for this very important phase of their lives.
---
We Also Recommend
---